Today's Animal Spirits is brought to you by YCharts
Mention Animal Spirits to receive 20% off when you initially sign up for the service
On today's show we discuss:
Listen here:
Recommendations:
Charts: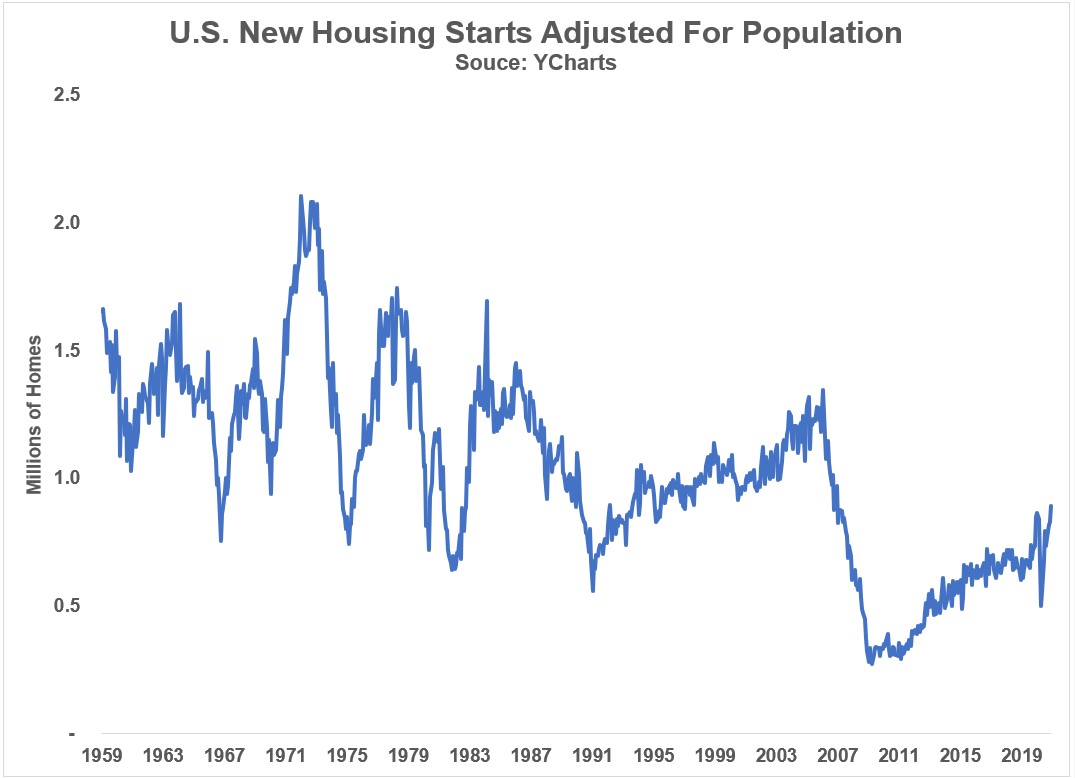 Tweets:
Cathie Wood's flagship ARK ETF could just as easily be an index of unprofitable tech companies, according to one analyst. See my Chart of the Day. https://t.co/qrnaOERTqd pic.twitter.com/UIMZMym4bk

— Dave Wilson's Chart & Stock of the Day + (@TheOneDave) May 6, 2021
Using some basic assumptions, current lumber prices imply a cost of lumber alone north of $40k for a 2000 sq ft home; historically that number has typically been between $5k and $15k.
Read more in tonight's Closer: https://t.co/E8PMe3qjiP pic.twitter.com/nxmpbfHkFb

— Bespoke (@bespokeinvest) May 5, 2021
Biggest miss relative to expectations in Non Farm Payrolls since at least 1998.

— Bespoke (@bespokeinvest) May 7, 2021
The crypto bubble and some thoughts on @jposhaughnessy's interview with @Jesse_Livermore https://t.co/WU1gT4qmih

— Tyrone V. Ross Jr. (@TR401) May 8, 2021
$F idled half of its production, auto manufacturing worker decline was more than the total decline in manufacturing employment.

Just one of the massive wave of extremely convoluted numbers in this report. https://t.co/hMwoRrfPaD

— George Pearkes (@pearkes) May 7, 2021
NOT GOOD: Women's employment FELL in April.

Gains/losses in female employment:
April: -8,000
March: +595,000
Feb: +256,000
Jan: -34,000

Gains/losses in female labor force participation (working or seeking work):
April: -64,000
March: +492,000
Feb: +137,000
Jan: -380,000

— Heather Long (@byHeatherLong) May 7, 2021
Honestly, at first glance I have no idea what to make of the jobs report. Not just that it was weak, but the particular way it was weak, is perplexing. So come with me as I try to work through it the only way I know how — with charts!

— Ben Casselman (@bencasselman) May 7, 2021
Contact us at animalspiritspod@gmail.com with any feedback, recommendations, or questions.
Follow us on Facebook, Instagram, and YouTube.
Check out our t-shirts, stickers, coffee mugs, and other swag here.
Subscribe here: