Now that lumber prices have cooled off, the cost to build a new home should come down.
Just kidding.
An analyst asked the CEO of KB Home if they would lower their prices, since they increased them after lumber spiked. Here's his response:
"It will depend on the competitive landscape in each city…But our hope and expectation is we'll take it to margin."
People look for ways to hedge against inflation when one of the best hedges is staring us right in the face.* Not only can businesses raise their prices, but they can raise them more than their costs.
That's an oversimplified explanation of what we see today, with corporate profits at an all-time high.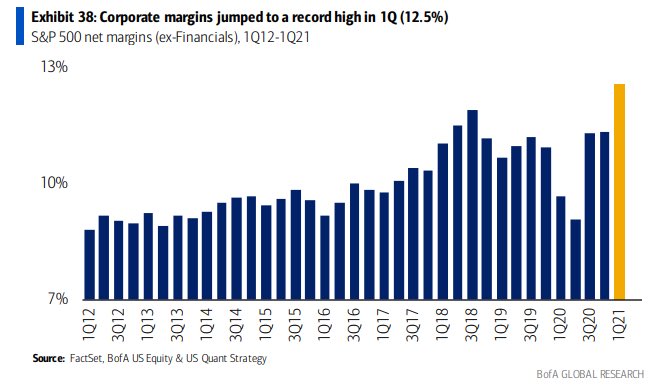 Anyway, that's all I got for now. Hope everybody is enjoying the all-time highs. Have a nice weekend, and thank you for reading.
*This is not the 1970s.