September has a long history of disappointing investors. Going back to 1928, it has by far delivered the worst monthly return for investors.
And true to form, it's done so again, with the S&P 500 down nearly 6% on the month. As you can see from the chart below, seasonal weakness tends to occur in the back half of the month, and wouldn't you know it, that's what happened this time around. The S&P 500 was flat through the 14th. All of the losses have occurred over the last nine sessions.
I'm not sure why September is historically weak. Maybe it's a fluke. Maybe it's not. Sometimes the why doesn't matter. What matters is how you respond to it.
I don't change my investing strategy or allocation based on seasonals, but it can be helpful for your mindset. If you know that September is historically weak, again for reasons that aren't important, then you can view the selloff through a clearer lens.
The good news is that we're coming to the end of historical weakness.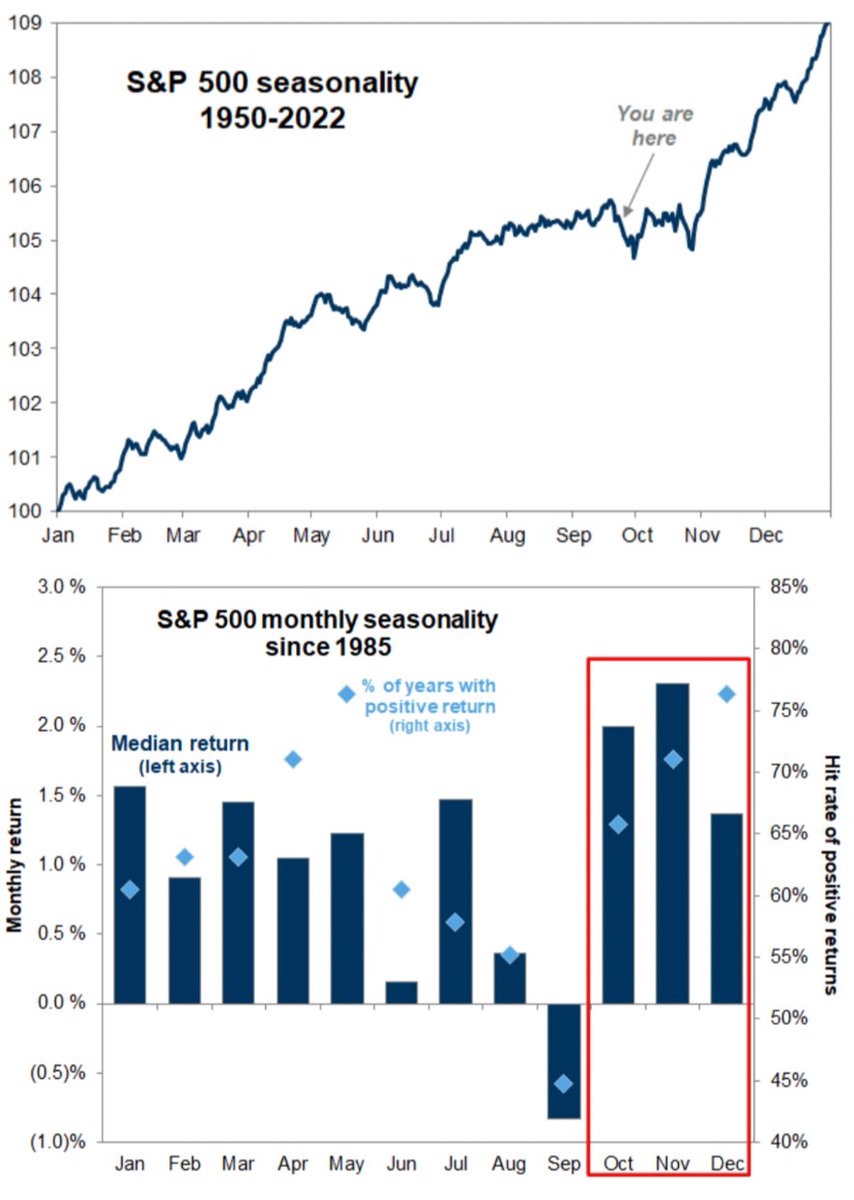 September has stunk for the last three years and now a fourth. The good news is that it did not spell doom for the fourth quarter, which gained 11.7%, 10.7%, and 7% in 2020, '21, and '22.
I wouldn't sell my stocks before seasonal weakness or lever up in front of seasonal strength, but simply being aware of the seasonality of the market can help calm your nerves.