Leading Economic Indicators have been warning us of a recession for a long time. They've been negative on a year-over-year basis for 15 straight months, which is the second-longest streak of negative readings.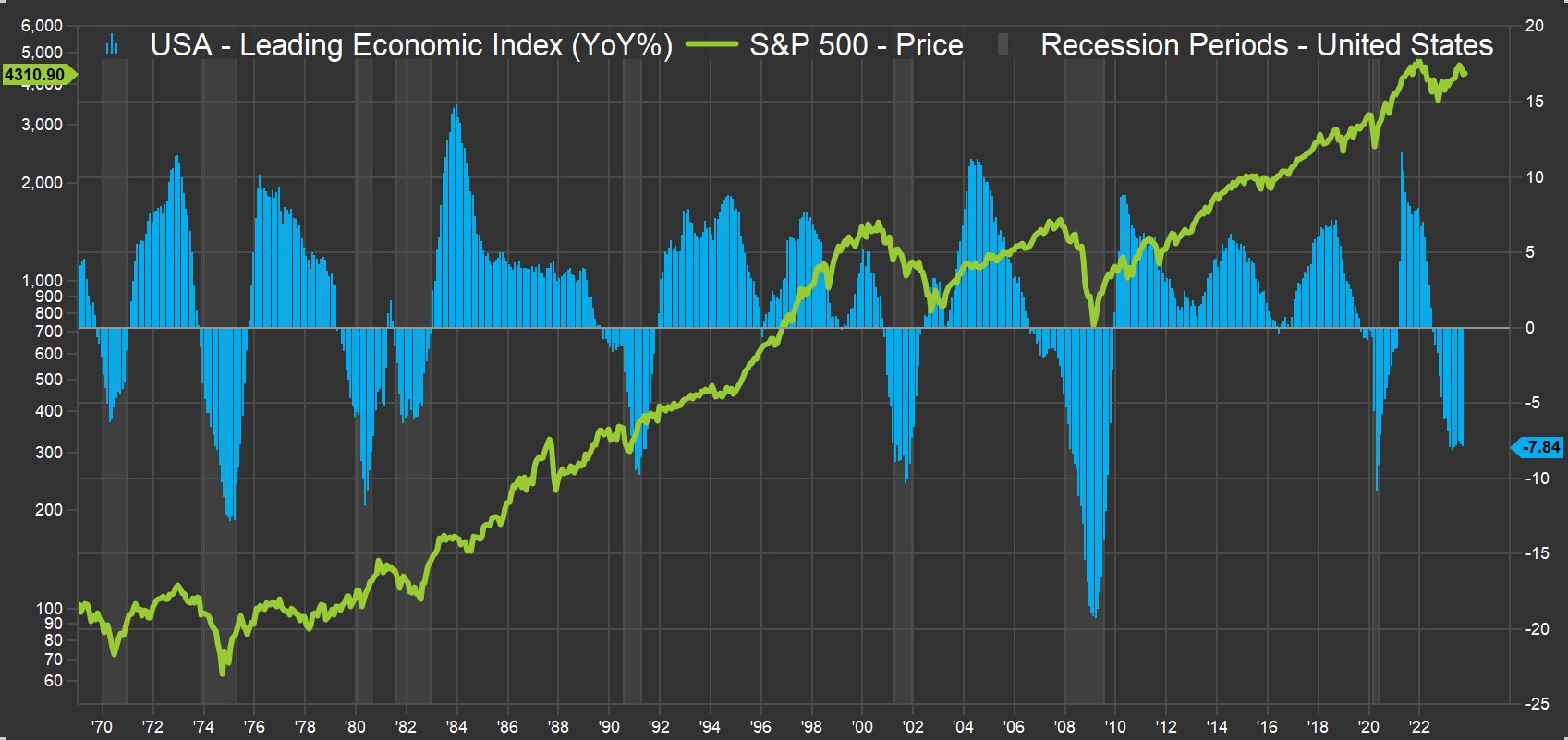 Despite all the warnings and despite the Fed trying to slow the economy, it continues to march on:
The unemployment rate has been below 4% for twenty straight months.
We've added 2.4 million jobs in 2023.
S&P 500 Q3 earnings show a 2.7% y/o/y change, which would be the first positive reading since Q3 2022. Aggregate earnings are not too far below a record high.
I don't know if the LEI is not accurately capturing the current economy or if it's just taking a long time for rate hikes to filter through the economy. Both could be true, but perhaps a better place to look for clues about the economy's trajectory is in advertising spending.
Advertising is one of the easiest levers companies can pull if they are preparing to hunker down. Generally speaking, a company will slow down its advertising spend before deciding to lay off employees. And advertising spending can be dialed down much quicker than investments, especially ones that are already underway. Based on recent earnings reports, there is no sign that companies are preparing to hunker down.
Meta's advertising, which represents 98.5% of their overall revenue, hit an all-time high in Q3, growing at a blistering 23.5% y/o/y, and 6.8% q/o/q. Google's advertising grew  9.4% y/o/y and 2.6% q/o/q. Even Snap, which has had a difficult time growing its ad revenue, grew 5% y/o/y.
Businesses are still spending and consumers are too. On Visa's most recent earnings call, the CEO said: "Throughout the year, we have seen resilient consumer spending."
Mastercard's CEO said something similar: "On your question around how we see Q4 shaping up, it's actually very much in line with what I shared which is our base case scenario continues to be one of where the consumer remains resilient."
There are plenty of areas in the economy that are not just signaling a recession might be coming. They're already in it. The housing market for example is in a full-on recession. Some areas of the luxury market are also seeing a slowdown. I'm not saying the economy is booming, although GDP would say it is, but it's definitely not as bad as some people feel it is.