The bad news is piling up. The recession that people are looking for may already be here.
We heard about inventory buildup at Target and Walmart last week and the stocks responded with their worst day since…1987.  Those were not isolated incidents. This week we heard the same from Kohl's and Abercrombie, whose stock is cratering 30% on the news.
In other news, Snap just warned of an imminent slowdown.
From The WSJ :
"In a surprise announcement, Snap Inc., the parent company of Snapchat, said in a filing Monday afternoon that revenue and adjusted pretax earnings for the second quarter will come in below the range the company projected barely a month ago."
The stock is crashing 41% on the day, and is 85% below its highs way back in September. Big tech is going through it right now. The Nasdaq-100 is in its largest drawdown of the last decade, and it's starting to bleed into the real world. Layoffs are picking up steam.

In the physical world, new home sales came in 27% lower than expected, and the previous three months were revised down.
It's good to see the housing market cool off. With mortgage payments up 43% year-over-year, clearly we were on an unsustainable path.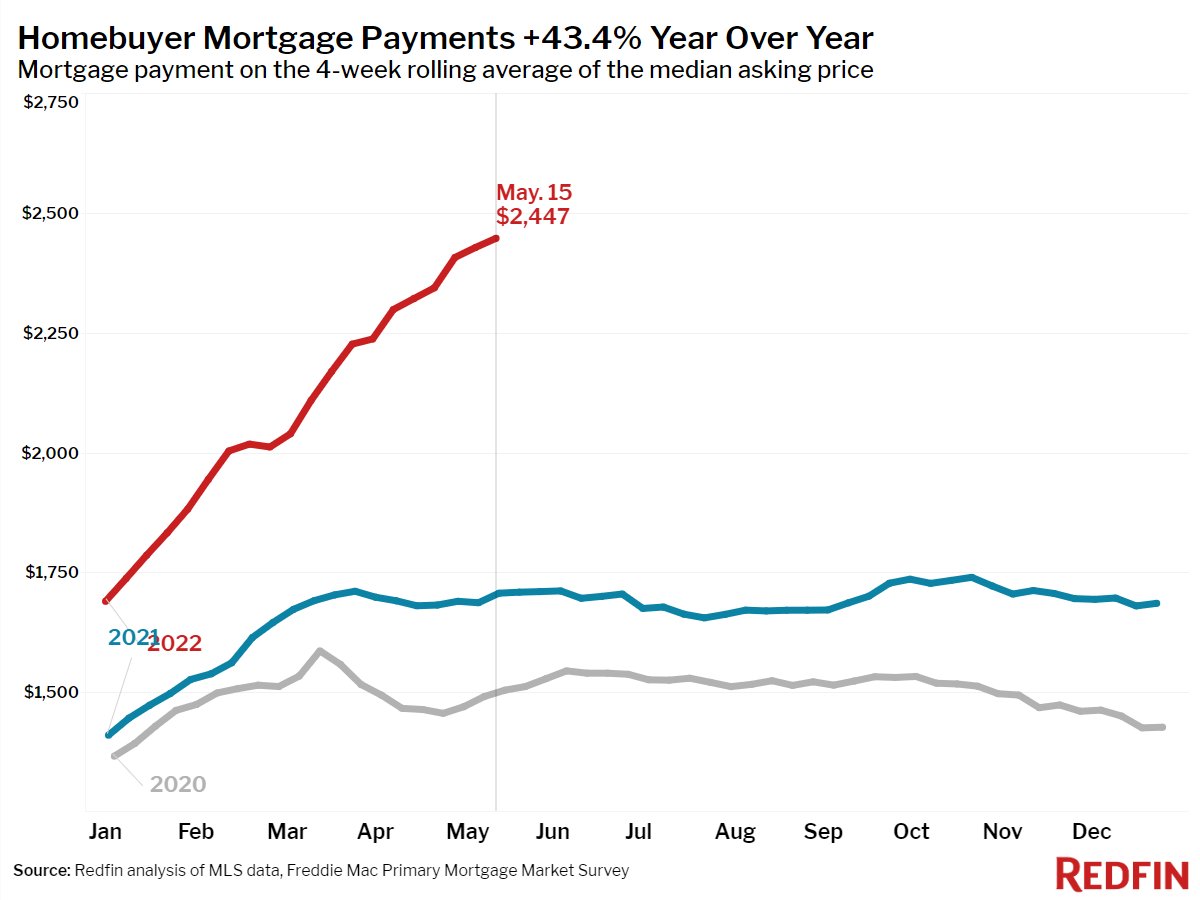 And to top it off, the stock market keeps going down. If the S&P 500 falls this week, it would be just the third time since 1950 that it fell for eight consecutive weeks.
The good news about the bad news is that the market has spent the last couple of months discounting it. We don't know when this ends, but we know how it ends. The news will continue to get worse but the market will rip anyway. People will be confused, and we'll struggle to make sense of it. But we're not there yet. Right now, we're still in it.
Josh and I are going to cover this and much more on tonight's What Are Your Thoughts?